Skip to content
Get Special 10% OFF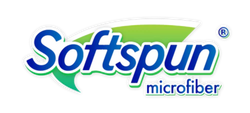 SOFTSPUN MICROFIBER CLEANING CLOTH 600 GSM
SOFTSPUN MICROFIBER CLEANING CLOTH 600 GSM
Imagine effortlessly gliding across surfaces, banishing dirt, spills, and smudges without a trace. Feels good right? That's the exact feeling the Softspun's Microfiber Cloth gives.

Made from an ultra-fine and absorbent microfiber fabric, this 600 GSM cloth is like having a squad of microscopic cleaning wizards at your fingertips.


Rs. 245.00
BUY ON AMAZON
EXPERIENCE THE POWER OF MICROFIBER EVEN BEFORE
Welcome to ICC CHEMTEC PVT LTD, your number one source for Microfiber Products. We're dedicated to giving you the very best of SOFTSPUN Microfiber Products, with a focus on Consistent Quality, Competitive Pricing & Complete Customer satisfaction.
Time to Revolutionise Your Car Cleaning Experience with Softspun
Unlock the Power of Double Twist Pile Design
The cloth;s superpower lies in its unique double-twist pile construction, engineered to provide unparalleled drying capabilities. With just one swift swipe, you'll experience shorter drying times.
Prevent Scratches & Swirling
The premium Microfiber Towel uses ultra-soft microfiber and exclusive suede edges to help prevent any swirls or scratches on sensitive paintwork and automotive surfaces
Sustainable & Long-lasting
Made using superior materials to withstand multiple washes to maintain its effectiveness and performance.
Crystal Clear Results on Every Surface
No more streaks and
water residue
FREE SHIPPING
On all orders in India & 7-Day Money Back Guarentee.
TRUSTED & SECURE
We offer a 10 day Free Return Policy
SUPPORT 24/7
Our dedicated support team is monitoring urgent emails & calls.
QUALITY GUARANTEE
All of our products are guaranteed best bang for your Buck.
Useful product. Soft and easy to use and easy to clean.
Overall an excellent product
After using these cloths for about a week
Medium quality product, value to money product.
I am absolutely in love with microfiber cloths since i started using these cloths.
i'm writing this after using the cloth for 1 month... The quality is really nice than I expected...
Sunday,Monday,Tuesday,Wednesday,Thursday,Friday,Saturday
January,February,March,April,May,June,July,August,September,October,November,December
Not enough items available. Only [max] left.
Add to Wishlist
Browse Wishlist
Remove Wishlist